Event Notes: Oklahoma St vs. Virginia Tech
Ticketmaster Verified = Guaranteed Authentic Tickets
Each ticket is validated by Ticketmaster's exclusive verification technology. 
A new, unique ticket is reissued with your name on it.

Ticketmaster isn't selling tickets to this event. Get tickets from other ticketholders here, or check the venue site.
Camping World Stadium
1 Citrus Bowl Place,
FL
32805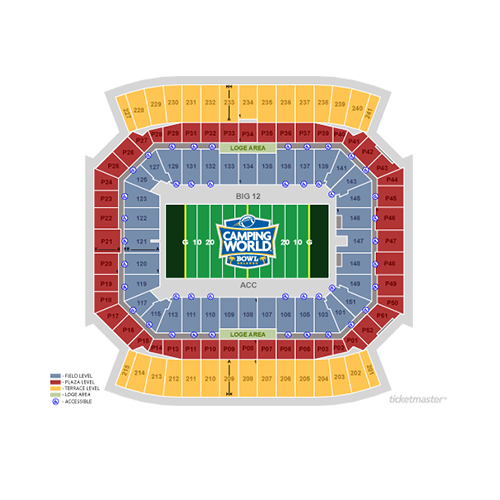 Available in chosen quantities and price, but not selected.
Tickets available at other quantities / prices